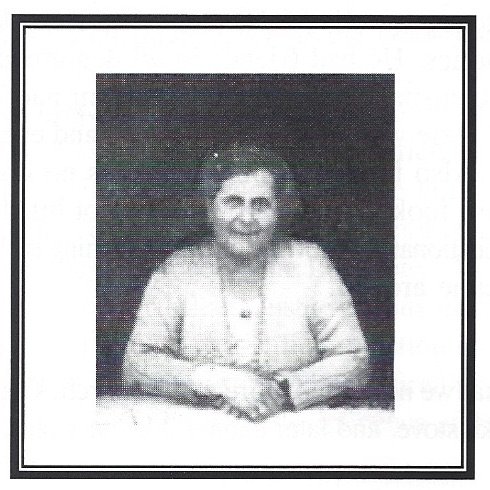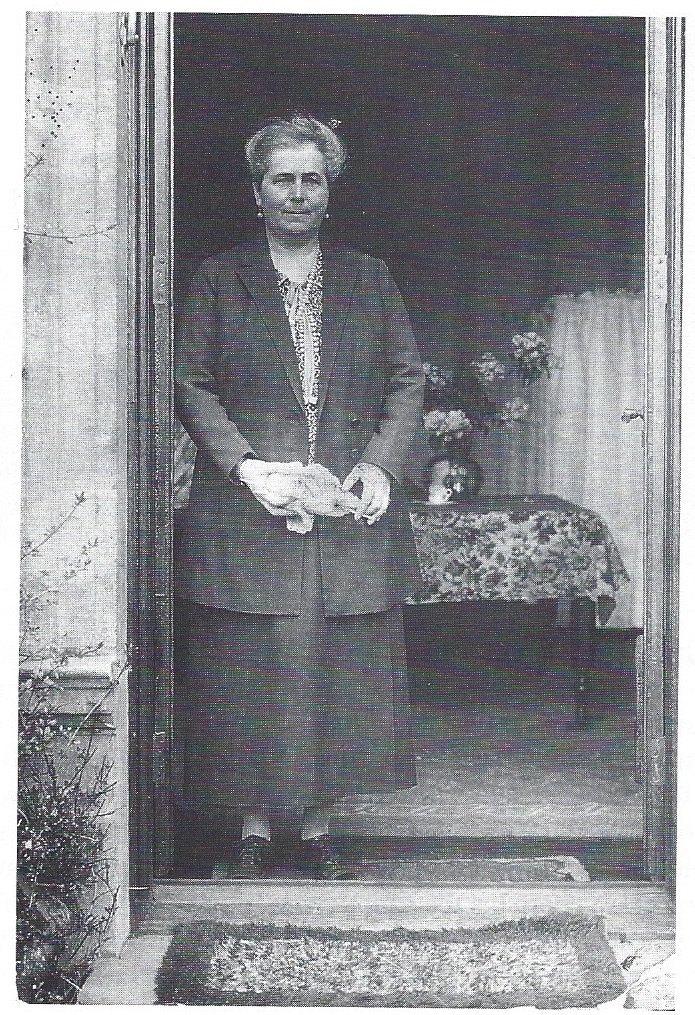 The Need for a Catholic Church 
It was realised by the Parish Priest of Northfleet that there were Catholics scattered in the outlying hills of his Parish and cut off by distance from their church. In 1910, he told his people to pray to St. Joseph that it might become possible to do something for them. They prayed steadily for two years. In 1913, it occurred to a lady living in London that she would like to carry out a long cherished wish, as an act of thanksgiving for her conversion, to open a small catholic church where none existed. Her name was Beatrice Davies-Cooke. 
Miss Beatrice Davies-Cooke and Middle Farm 
Miss Davies-Cooke was of Welsh-Irish-English origins and had been received into the Church at Brampton Oratory at the age of about 21. The directory map and diocesan records displayed such a gap in Kent. She wrote to an agent asking if there was a freehold cottage to dispose of in that locality. He mentioned Middle Farm and she went down to inspect it, and shuddered when she saw its dilapidation. However, there was the cottage, and there was the great tithe barn, full of mangel-wurzels and other 
farm produce. Miss Davies-Cooke visited priests and the bishop. After much negotiation, the purchase was agreed. The house was originally built for two families, but was made into a single property to accommodate Beatrice and her mother, staff, livestock and pets, including Simon, the pet goat, whose headstone was uncovered during restoration work. This was her home for some twenty-five years. The out-houses were gradually incorporated in the main building and a cottage and garage built. Miss Davies-Cooke was perhaps the first person in Hartley to own a motor car and was reputed to be the first woman in England to drive a car. Her mother lived with her at Middle Farm until her death in 1929. 
Prayers of the Faithful are Answered 
On Sunday, 16th March 1913, the Parish Priest of Northfleet Fr. F. A. Hoare told his congregation that their prayers had been answered, and announced that a service would be held at Hartley on the following Wednesday, 19th, the feast of St Joseph. The history of our church is that of the achievement of the impossible. Charabancs brought the Northfleet congregation to a tiny opening service. On 9th, 16th and 23rd April, 1913 at 6.00 pm Fr. Hoare followed this up with three instructions, dealing with the conversion of England to the Catholic Faith. On April 17th, the first Mass was said. Meanwhile the building work was going forward. The floor of the barn was levelled and concreted. Its enormous door under the porch was sealed 
off and made into the arch of a Mary-Shrine. Twenty small windows were made all round to let in the daylight. The two remaining doors gave access to the building, one privately towards the house, the other publicly to the road. The sacristy communicated with a cottage, lived in at first by a gardener/sacristan. From September 7th to September 14th, 1913, Dr. Arendzen preached a mission there. On one night of that mission, there were 90 people present.