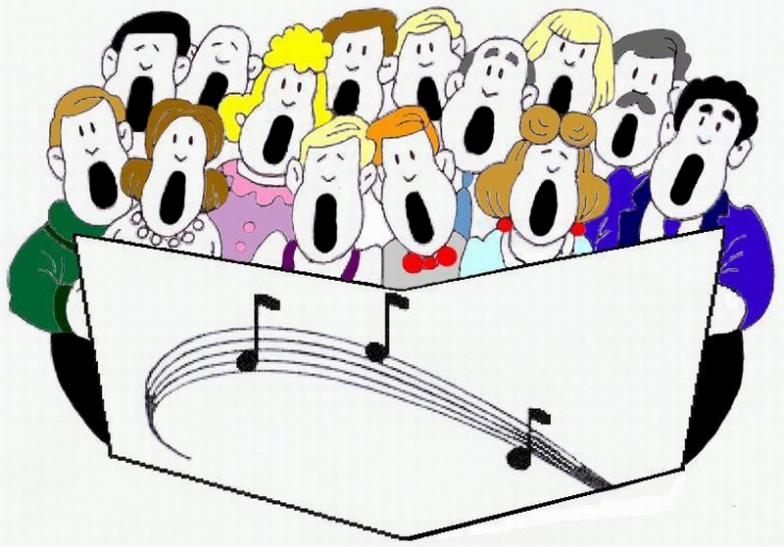 How the Choir started
During 1990, a small group of musical parishioners were rounded up to boost the singing in Church at important times of the year, notably Easter and Christmas. There were only about six of us who were then involved and most of us were the organists.  We met about three times a year and the faces were apt to change, so we could not consider it to be anything like a definitive choir.
From these small beginnings, however, a tiny nucleus did begin to form and gradually develop ideas for making the music in Church more accessible. An opportunity arose in 1992 when one of our most respected and longest-serving parishioners, Bertie Staunton, was about to celebrate his 80th Birthday. Major celebrations were being planned in the form of a very special Mass and this was clearly the main objective behind the request for a choir but there were only about ten days in which to prepare for the event! Somehow we managed to piece together some of Bertie's favourite hymns and a small group of about eight choristers sang their hearts out on April 14th 1992.  Thus the Choir was formed and increasingly became a major focus of many Church services and important occasions since then.
What we do now
Amazingly we have been singing for nearly 30 years.  The Choir has spent many hours in rehearsal, we have seen faces come and go, but the present company is a sociable group with tremendous camaraderie.  Unfortunately, over the past few years, our number has considerably diminished but our Thursday night practices have continued to be both challenging and great fun.  The reduced number, especially of male singers, makes it more difficult to find musical settings that suit the line-up but we have continued to introduce new music and increase our repertoire, so we never get bored.
When we are allowed to practice and sing in church again, we would greatly welcome new members.  Obviously some ability to read music is a great advantage but not essential.  So why not give us a try as we are a very friendly group!  Tea and biscuits after our practice is always looked forward to and we have two choir dinners every year plus several 'unofficial' gatherings.
Please contact us via the Parish office.