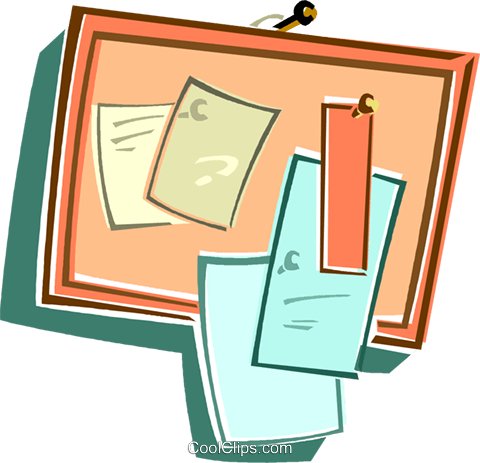 The church is open for Private Prayer: Tuesday-Friday 8.30am- 4pm and on Saturdays from 10.00am-6.30pm.
RCIA (Rite of Christian Initiation of Adults) A Journey in Faith: Any adult wishing to be received into Full Communion with the Catholic Church, please download a Journey in Faith Form from the parish website or take one from the church and return it to the parish office. Likewise, if you are Catholic and interested in learning more about the Faith, you are also welcome to submit a form and join the program. Please return forms by 11th September 2022. Click here for APPLICATION FORM FOR RCIA
Confirmation preparation: Any young person who will reach school year 8 or above in September 2021 and would like to begin preparation to receive the Sacrament of Confirmation, please download the Application form below or pick one up in the church; fill in and return to the parish office. Closing date for applications is 11th September 2022. Click here for APPLICATION FORM FOR CONFIRMATION
PARISH YOUTH FUN DAY! Saturday 25th June 2022 from 10am-2pm.  Our Parish Youth Group are organizing a fantastic Fun Day for all the young people in the parish. Please see the poster attached to the newsletter for the great activities and games they have planned. To help make this day a great success they will need some support from adults. Our young leaders will be speaking at Mass this weekend to give us more of the details & to let us know how we can best support them in their first of many great adventures. Please take a minute to stop and speak with them on your way out of Mass this  weekend. Thankyou so much. Click here for a preview! Youth Day Poster
Praying the Pentecost Novena  This year, in Preparation for the feast of Pentecost we will pray together the Pentecost Novena 10 minutes before the start of Mass, from the day after The Ascension of the Lord, 27th May, until the eve of Pentecost, 4th June. A copy of the Novena is attached here. Please click on PENTECOST NOVENA 2022
Annual Pilgrimage to Our Lady of Hartley takes place on Saturday 7th May, beginning at 3.30pm,  and ending with a period of Adoration and the Saturday Vigil Mass at 5.30pm. We will sing hymns and join in prayers to ask Our Lady's intercession, especially for peace on our continent. In May, it will 101 years since Pope Benedict XV approved this new title for Our Lady, attaching a plenary indulgence to our shrine for those who visit to pray, especially asking for prayers for peace. The church will be open from 10.00am and you are most welcome to arrive early. All Pilgrims are invited to refreshments in the parish meeting room  after the 5.30pm Mass.
Our PARISH YOUTH GROUP is open for registration to any young person who has reached School Yr 3 (or age 7) and all ages above that. Please click here to download a Consent Form PERMISSION-FORM-FOR-YOUTH-GROUP
FIRST HOLY COMMUNION 2022 Please download the Application Form and return to the parish office by 31st March Thankyou 2022 APPLICATION FORM FOR FIRST HOLY COMMUNION
Open-air Mass & Barbecue, 10.30am Sunday 19th September: To view excerpts from the Mass, visit our youtube channel https://tinyurl.com/vc7w838m
WE ARE ON THE MAP! Our parish was featured on BBC South East News 'On the Map' on Wednesday 9th June. BBC South East weather presenter Sara Thornton  and her crew filmed here in the church for the short feature. Please do watch the feature in the 'Links' section on this website.
YOUTH CHOIR/ALTAR SERVER/READER: Welcoming any school age child who would like to be part of our Youth Choir, become an Altar Server or Reader at Mass. Parents can pick up an application form at the church or download a copy.APPLICATION FORM FOR YOUTH CHOIR/ALTAR SERVER/READER Fill in your  contact details and return it to the parish office or when you come to Mass.
Saturday May 1st's Prayer Pilgrimage to the Shrine of Our Lady of Hartley. Thank you for joining this celebration of prayers, hymns and reflections from our beautiful thatched church of Saint Francis de Sales with its Marian Shrine. To view the event simply go to the Shrine of our Lady of Hartley in the 'Links' section on this website OR click on the link: https://youtu.be/KkWHV98uNHg
Guidance on attending Mass: Please read the information in the 'Mass Times' section under Our Parish on the parish website, and remember that during this time the doors must be kept open to ensure good ventilation, so please dress warmly if you choose to come to Mass.
Fr. Patrick's Lenten talk in the year of St. Joseph: Lessons from the life of St. Joseph. If you missed Fr. Patrick's Lenten Talk on Friday 19th, and would like to watch it, go to Spiritual Reflections on the website and click the link on the left beneath the Archive Reflections. This will take you to the recording of the Talk. 
Book for weekend Mass: via the website, or call the office.