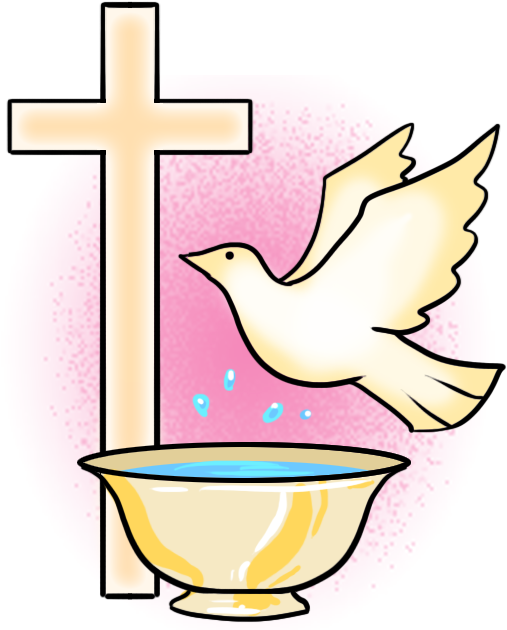 Clergy who have served Hartley
We have few records from the earliest years, apart from those mentioned in relation to Miss Davies-Cooke on an earlier page, but the following names get mentioned.
Fr Frederick A Hoare
Parish Priest at Northfleet, 1911-1915. Earlier served at Bermondsey and Woolwich; he organised construction of the Church at Northfleet from 1913-16. He was chaplain to several army hospitals during the 1914-18 War; later served at Earlsfield and Faversham and upon retirement in 1927 came to live in Hartley, but this arrangement did not work out. Died at Lancing in 1933, aged 72.
Fr Robert Measures
Parish Priest at Northfleet, 1918-1928. Earlier served at Sutton and Walworth, and after Northfleet served in Chichester, then from 1936 in Deal, where he retired in 1954.
"The Tablet" on 18th September 1926, reported that, "His Lordship the Bishop of Southwark [Peter Amigo] paid a visit last week to the oratory established in a beautifully decorated barn at Hartley, Kent. In an address to the assembled congregation he emphasised the need for funds for the maintenance of a priest."
Fr John Fitzgerald
A diocesan priest resident in Hartley from 1927-28. He next served as chaplain to St Mary's Home, Gravesend, then at the Ursuline convent, Westgate-on-Sea, becoming Rector at Midhurst in 1930 and moving to Nunhead in 1931
In 1937 Carmelite Friars came to care for the Oratory, which appears to have soon afterwards gained separate status to the Northfleet parish. (There were usually several resident friars and massgoers were not always certain which of them was currently in charge!) 
Fr J McNamee 1937-1940
Served as an army chaplain in North Africa. He died at Aylesford in 1975.
Fr W McTear 1940-1941
Kept poultry at Hartley and ploughed some land to help war food production. A Ministry inspector gave him an "A" grade – uncommon for a part-time farmer. Later returned to Carmelite Irish Province.
Fr H Birthistle 1941-1942
Left active ministry.
Fr Martin O'Malley 1942-1949
Returned to Ireland ministering in various communities; he died in 1990.
Fr Pat Scally 1949-1952
Returned to Hartley for a period in the 1960s as Assistant Priest with Fr T Gallagher. He worked in Wales, in teaching and administration. He was regarded as a gentle holy man. He died in 1963. The excellent relations enjoyed with other local Christians were noticed by Bishop Cyril Cowderoy. He wrote sternly to the parish priest, saying, "It is no good just living on friendly terms with the non-Catholics and waiting for them to take the first step. We must go out and try to convert them."
Fr Tom O'Neil 1952-1958
Also ministered in Australia. He died in Ireland in 1979. Eamon Andrews, the well known radio and television star opened the parish fete in June 1952, saying, "What more beautiful site for their annual fete could the Hartley Roman Catholics have found than the daisy covered meadows and the spreading orchards of the Carmelite Friary, Church Road?" In 1954, a Marian Year, when travel to shrines in Europe was still difficult, Hartley saw its largest recorded pilgrimage, with 4000 pilgrims led by Cardinal Godfrey, and an official shrine payer was approved.
Fr Tommy Gallagher 1958-1962 & 1963-1966
Served as Parish Priest on two occasions and ministered in Aberystwyth, Faversham and Aylesford. He died in 1994. He was very warm hearted.
Fr Conleth Fitzgerald 1962-1963
Fr Conleth was a member of the community from 1960 to 1965, and also Provincial Superior. He returned to Ireland and died in 1975.
Fr Angelus Ramsey – also resident
A New Zealander who died suddenly in 1962, only a short time after his ordination.
Fr Tommy Lawler 1966-1967
A Dubliner, who had previously served in Faversham and Aberystwyth. Lost touch after the Carmelite Provincial Chapter in 1969; he was a quiet friendly person.
Fr Bonaventure Fitzgerald 1967-1970
Parish Priest at Sittingbourne in 1940s, was Provincial in Ireland. He served as Mayor of Lampeter while based in Wales. He started to build Whitefriars whilst at Hartley. Moved to Aylesford, then Faversham and died in 1987.
Fr Theo Voorpostel 1970-1975
A Dutch priest who also ministered in Sittingbourne, Tadcaster and Allington. He eventually left active ministry and lived in the Netherlands.
Fr Simon White, OBE 1975-1977
An ex-RAF Wing Commander and novice master at Aylesford. After Hartley he was parish priest at Tadcaster, and died there in 1980.
Fr Denis Lynch 1977-1980
After Hartley, he served at Aylesford and Faversham, being Prior for for periods at both locations, and was active in ministry to Maidstone Jail for 22 years. Later he lived outside the Carmelite community in the former part of Kent now in Greater London, dying in 2019.
Fr Alec Fraser, 1980-1988.
Arranged for extension of the Church (completed in 1985), fabricating several items himself, including the altar, lectern, Paschal Candle stand and the stand now used to support the Advent Wreath. He was involved in establishing a pioneering covenant of unity with the other local churches in 1985, which has been renewed several times. He left to serve as chaplain at the University of Kent in Canterbury, and lived in retirement near Horsham, publishing a book of poems and dying in 2019.
Also resident – Fr Edward Matthews.
Ordained in 1962, Father Eddie resided at Hartley in 1984-1988 when director of the liturgy office of the Catholic Bishops' Conference. He returned to parish duties in the Westminster diocese in 1990, became a Cathedral Canon and retired from Bishop's Stortford at the end of 2012, after 10 years in charge. He provided valued advice about extending our church and its consecration. He died in 2020.
Fr John Ryan MBE, 1988-1996.
Fr John arrived from Faslane, his last posting as a naval chaplain. He was keen to pay off the parish debt and the 14 stained glass windows are a lasting memento of his time here. He next served at Dover and then at Crayford, where he announced his retirement in July 2013. He will continue to live in the area.
Deacon David Moss.
David, a parishioner, was ordained in 1995 and ministered here until moving to Whitby where he continued his parish work, as well as working in the Middlesbrough diocesan offices until a few years before his death in 2020. He and his wife Annette both taught at St John's school and were school governors. Annette produced the first edition of the blue-covered booklet on our church history.
Fr Hugh Bridge, 1996-2007.
Fr Hugh came here after many years work for the diocese, notably on training and education. He had a wide range of talents and interests and never got around to taking a holiday break; he died here quite suddenly, aged 58 and his body rests in Hartley Burial Ground. He upgraded the church heating and lighting, had the central pillar removed from the Meeting Room, replaced all carpets, added floodlights, tiled the shrine area (adding a kneeler and rail) and increased the range of votive lights on sale.
Fr Kevin Fitzgerald, 2007.
Fr Kevin administered the parish after Fr Hugh's unexpected death, having previously ministered at Gillingham, Minster and Rainham and spent a year in New Zealand. He subsequently cared for the Sittingbourne parish (where he resided) and then became parish priest at Hersden, dying there in 2013. He had a lifelong association with the Scout movement. He left us with an updated list of anniversaries for our departed.
Fr Alex Saba, 2007-2020.
Fr Alex was born in Secondi, Ghana, but raised in Togo, his home country. He began training for the priesthood with the Comboni missionaries in Lomé, spending a few years in the Congo. He was sent to complete training at the Missionary Institute in London before joining the Diocese of Southwark to be ordained. He was Assistant Priest at Orpington and Tooting Bec before coming to Hartley and subsequently leaving for Folkestone. He was here to celebrate the parish centenary and left us with our own supply of votive lights for the shrine, a new confessional, toilets with facilities for the handicapped, plus new candle-holders and hangings for the altar, lectern and tabernacle.
Religious Missionary Order of The Holy Ghost Fathers (Spiritans).
Fr Patrick Adusei Poku, CSSp 2020-